We offer turnkey greenhouse services with circular multi-span greenhouse installation and projecting.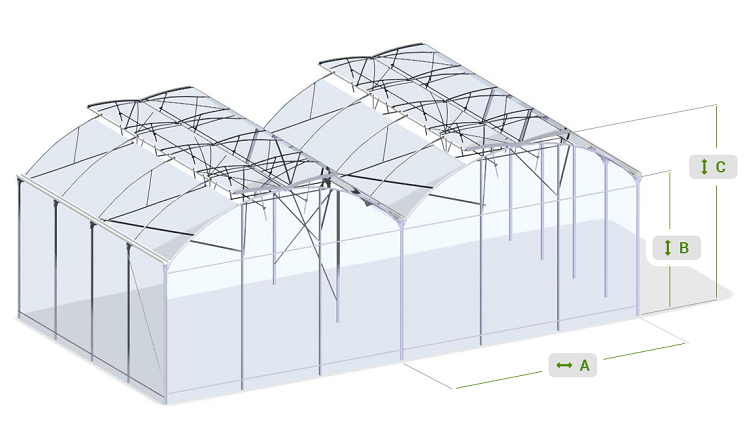 The circular multispan greenhouse has a modular structure that is easy to assemble. Its versatility allows offering solutions adapted to the size of the terrain as well as creating wide open areas for the purpose of taking better advantage of the interior space and be able to work more comfortably.
The various components of the Multi-Span range are designed to fit perfectly using screwed joints which makes the installation process easier and absorbs better the various stresses that act on the structure. Its ability to adapt the measurements and features of the terrain makes it a demand structure.