We bring our years of specialized greenhouse expertise to the design process for both new and retrofitted facilities.
Our modern greenhouse systems are designed according to today's demands. Our greenhouses are made of glass, polycarbonate and polyethylene. Our steel constructions are hot-dip galvanized and weld-free so as to be resistant to corrosion for long years. The roof cover is specially manufactured to withstand variable weather conditions, heavy snow load and 120-130 km / h wind speed. Ventilation windows are designed as single and double (butterfly). In addition, ventilation windows can be made from the sides depending on customer demand. Our greenhouses include grounded and ungrounded production projects, irrigation automation and maintenance and repair of climate control systems.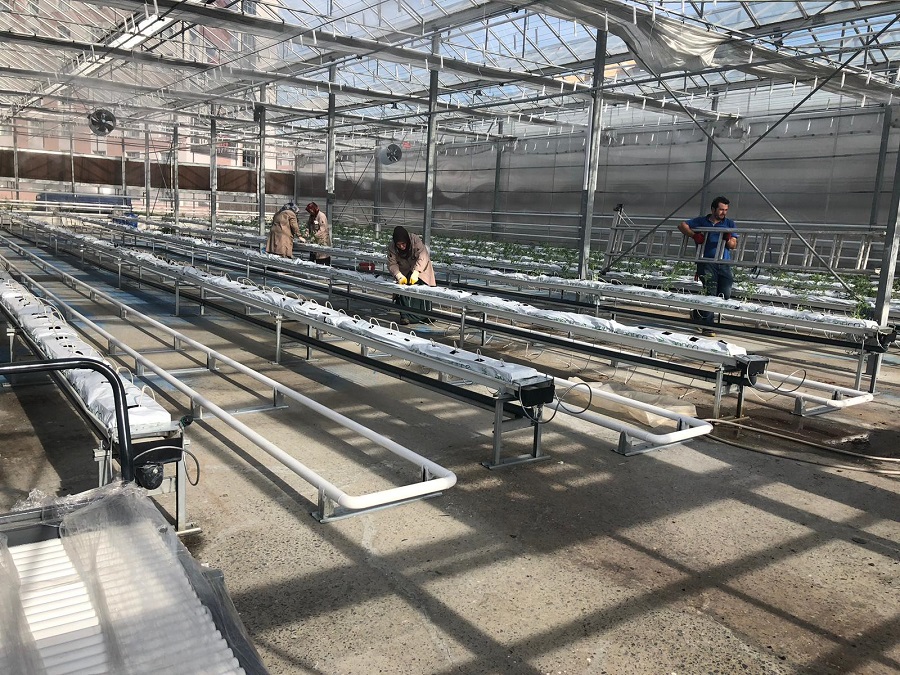 Certified Professionals
High Tech Solutions
Maximum Effecience
Above Standarts
Greenhouse Manufacturing
Detailed Projects Planning
Greenhouse projects require design services including the structure, mechanical, electrical, control systems, lighting, shading, ventilation, air conditioning, fogging, hydroponics, irrigation, fertigation, and mechanization of the greenhouse system. Our team works with you, other stakeholders, and other design team members early in the design process to determine the correct programming of the space. We then work with you to design and specify a complete system for growing your plants or other biological agents.
- Turnkey Greenhouse Services
The first work
Design Phase
Greenhouse installation can be analyzed very well in the region, land, air facility and cultivated plant species. A good greenhouse goes through a right design.
Top Quality Supplies
The Construction Phase
Material quality, accurate calculations and labor level when building the construction of the greenhouse.
Increasing Efficiency
Professional Greenhouse Systems
To maximize greenhouse efficiency we provide climate control systems and automations. The main goal is maximum efficiency and quality.